TrainMOR™ Online
Forklift Operator Training
Easy to Manage
TrainMOR provides easy-to-manage volume purchase options that aid in your recordkeeping process. Employees are provided with clear, concise information to assist in regulatory compliance.
As an example, the TrainMOR™ forklift training program consists of five chapters with video and text with audio. Each chapter has five questions that must be answered with 100% proficiency in order to move to the next chapter.
If you need to stop the training and log out, your location will be bookmarked. Simply log back in and you'll return exactly where you left off. When finished, a completion certificate can be printed to confirm the course completion.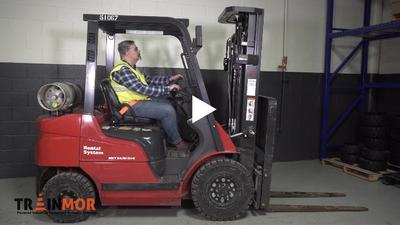 Watch this short video to learn more about TrainMOR online training programs and volume purchases.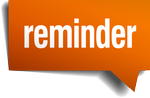 You will need to perform the hands-on assessment prior to issuing permits, using your equipment on the shop floor. Contact TrainMOR™ directly if you need help with this step.

A Volume Purchase for More than One Employee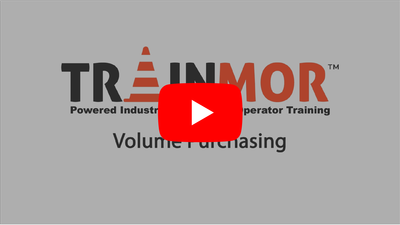 First, contact TrainMOR by phone. We'll discuss your current training needs and help you with the proper payment arrangements for the courses.
Upon receipt of payment to TrainMOR, you'll be issued access codes for each employee.
Your employees will then be ready for training, using any PC, laptop or mobile device.

Account Creation & Sign In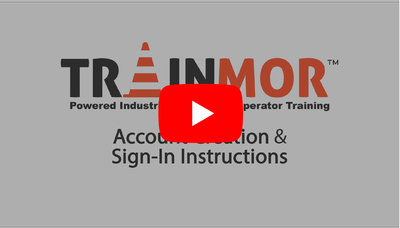 Creating your training account to access the course is easy and only takes a few minutes!
Scroll down to our course offerings and select the course you want.
Click the course and single purchase.
Create your individual training account.
Payment step. Once the transaction is made, your employer will forward to you a coupon, or access code, to engage the course. Click on "Have a coupon?" and complete your purchase with your issued access code.
Once the coupon code or credit card information is entered, click Enroll Now and Start Learning. You're all set to start the course!
Individuals Seeking Certification
PLEASE NOTE: We do not offer training for individuals seeking forklift operator certification. We train through employers only.
If you are an individual seeking certification on your own, click to learn what steps to take to get your operator permit.