MEWP Operator Training Solutions
What are the New Standards?
Has your company already reviewed the OSHA Regulation 1926.453 and the new ANSI/SAIA A92.22 and A92.24 standards for Mobile Elevating Work Platforms? Since the new standards went into effect June 2020, you will want to get compliant with the new rules right away. We are here to help!
The new ANSI standards will be subject specific such that ANSI A92.20 (design), A92.22 (safe use) and A92.24 (training) covers booms, scissors and manually propelled aerials. There is no easy way to say it other than "everything will change." https://www.genielift.com/en/about-genie/news/2018/12/04/ansi-a92-part-1
What was once known in the industry as Aerial Work Platforms (AWPs), are now going to be referred to and known as Mobile Elevating Work Platforms (MEWPs). Scissor lifts, boom lifts, cherry pickers and aerial lifts are all included under the new term: Mobile Elevating Work Platforms, or MEWPs for short.
Call us to learn more.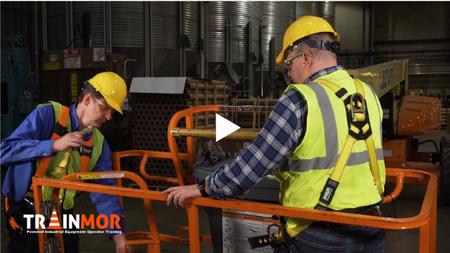 Watch this short video to hear a brief summary of how the new standards might effect you.
Online MEWP Operator Training
Your employee can complete their MEWP training online wherever, whenever via mobile, tablet or PC. Remember, after your employee successfully completes the online MEWP training course, you will need to perform the hands-on assessment of your employee(s) using your MEWP equipment on the shop floor prior to issuing permits.
Live Classroom MEWP Operator Training (hands on, on site)
The 1 hour live classroom course covers all technical safety aspects while incorporating fun and encouraging discussion with all attendees. Then we move onsite where hands-on trainers spend one-on-one time with each of your students students at your site, with your MEWP equipment, with intense focus on the proper operation of the specific types of mobile elevated work platform equipment used in your business.
Train-the-Trainer for MEWP Operators (online)
These courses provide your company trainer with expertise on creating and administering a MEWP training program of your own, giving you the tools you need to pass valuable MEWP operating and warehouse safety information on to your team.
Individuals Seeking Certification
PLEASE NOTE: We do not offer training for individuals seeking forklift operator certification. We train through employers only.
If you are an individual seeking certification on your own, click to learn what steps to take to get your operator permit.