TrainMOR™ Train the Trainer
For Forklift
Effectively Train your own Operators
TrainMOR Train the Trainer courses provide your company trainer with expertise on creating and administering a forklift training program of your own.
The TrainMOR Train the Trainer course will give you the tools you need to pass valuable forklift and warehouse safety information on to your team.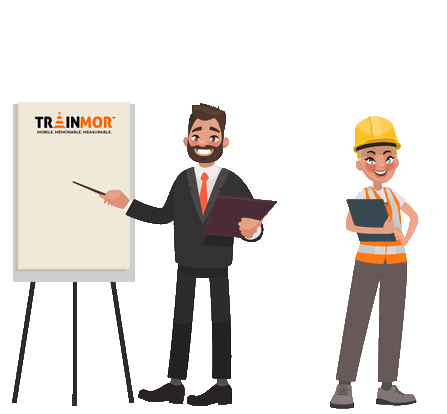 What Attendees Receive
Included in the registration for the Train-the-Trainer class at TrainMOR, you will have access to TrainMOR's exclusive training course, preparing trainers to lead your employees through the general coursework and hands-on instruction.
Hands-on Training Requirement
Each operator of a forklift is required to go through truck and site-specific hands-on training before issuing a permit. For trainers that means after you have conducted classroom training, you must then perform hands-on training, on the shop floor with each employee, on the truck they will be operating.
Conducting Hands-On Training
Instruction is given for trainers to conduct the hands-on training at your job site. If you would like to have TrainMOR come onsite for hands-on training after the classroom training has been completed, contact us. There will be a fee for travel to your facility to perform this training.
What you will receive after completing the TTT course
Each trainer will receive a completion certificate, training resources for administering training at your company and coupon codes for your employees to take the online training course. Also, with the purchase of the Train the Trainer course, you will have the opportunity to purchase additional access codes for 1 year after the course, at a steep discount.
Signing Up for Train-the-Trainer
Go to https://trainmor.thinkific.com and select the course that you would like to register for.
If you are paying for one of your employees to attend, no worries. Trainers attending the course will sign up for their own training account on the day of the course.
If you would like to have an onsite Train-theTrainer class of 4 or more students please contact us.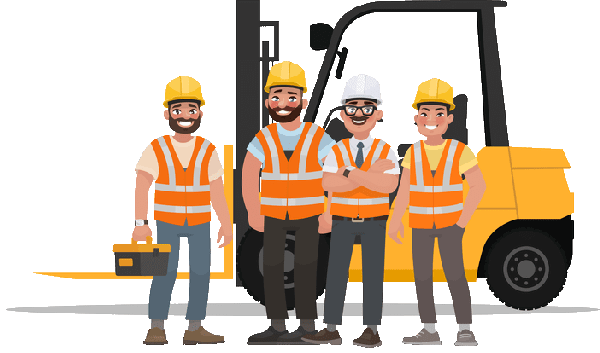 Included Materials
Instructor access to TrainMOR's Train the Trainer resource program
1 TrainMOR forklift operator training online access code (for trainer attending course)
10 Additional TrainMOR forklift operator online access codes
Electronic record keeping of all training completed
Electronic wallet cards sent to company contact
Completion certificates stored electronically, available upon request
Forklift daily inspection check sheets
Lunch is also included in the price of the live program.

Individuals Seeking Certification
PLEASE NOTE: We do not offer training for individuals seeking forklift operator certification. We train through employers only.
If you are an individual seeking certification on your own, click to learn what steps to take to get your operator permit.