Daily Walk Around Inspections: How and Why to Conduct Them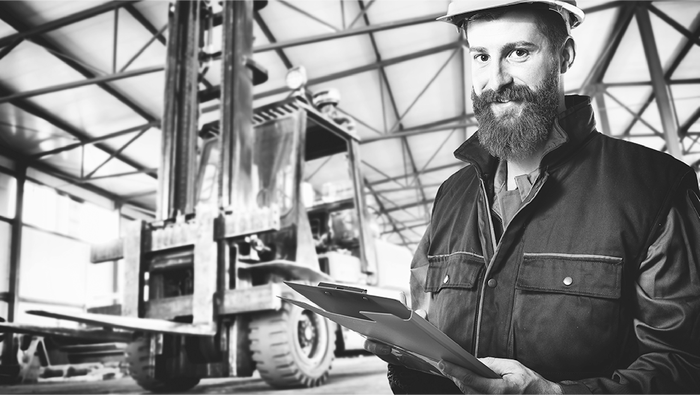 When starting a new work day, or switching machines, one of the most important things you can do is a visual walk around inspection prior to operation. Visual inspections allow operators to catch problems before they happen, problems that could turn into costly OSHA violations or equipment repairs. However, in order to utilize daily inspections effectively, there are a few things you will need to implement in addition to just walking around the machine.
Preoperative Checklists
In order to ensure that you're looking in all the right places, you should utilize a pre-operation checklist. These checklists not only tell you where to look, but they can also tell you what condition things should be in prior to operation so that you never have to guess if the machine is safe to use or not. Something as simple as a checklist can prevent costly accidents and injuries, so it is important that you add this into your daily pre-operation walk around routine.
Staying Consistent
The only way daily walk around inspections are effective over time is if they are performed consistently. Looking at each critical aspect of the machine daily can help you keep track of when machines will require maintenance, helping you become more efficient regarding when you schedule those machines to be serviced. Catching problems before they become an even bigger problem will likely save you money, as it is less expensive to fix a machine with a small issue rather than a larger issue. Therefore, in order to reap the benefits of daily inspections, be sure you are consistent by actually performing them daily.
Creating a System of Accountability
Accountability is important in remaining consistent and avoiding accidents as it keeps everyone on the same page about the condition of a machine. Being accountable for your inspection can be as simple as initialing a daily log that tracks the machine's condition. If there is an issue with a machine, do not ignore it. Report the unsatisfactory condition immediately and if it is unsafe to proceed, do not use the machine. Using good judgement and staying accountable for your daily walk around inspection is another important factor in ensuring your inspection is effective in keeping yourself and those around you safe from unnecessary accidents.
Recommended Steps To Ready Your Forklift Trucks After Sitting Idle For An Extended Period of Time
With temporary shutdowns being our new normal, there may be extended periods of time in which your machinery sits idle or unused. In these cases, in addition to performing your daily check sheets for each unit prior to employees coming back to work, we recommend that you add the following extra steps to your routine to ensure your machine is ready for operation:
Place electric truck batteries on the charger and check battery water levels.
Start I.C. trucks to verify batteries are charged and ready.
Perform a short test drive to check all systems are operational after setting
Look under units that have been setting for signs of leaks
Another thing to ask yourself if your machines will go unused for an extended period of time is when was the last service completed? Is it close to needing service? If you are experiencing a temporary closure, now is a good time to perform occasional services such as:
Coolant flushes
Transmission flushes
Hydraulic fluid and filter changes
Differential fluid changes
Ignition tune ups
Although temporary closures are difficult, using this time to service and repair machines will save you time whenever you are ready to reopen.
Protecting Yourself and Others
Operating equipment that is in good condition is not only to protect yourself, but also those who work around you. Looking at the condition of tires, forks, and the other important aspects of your machine could prevent accidents that threaten your safety and the safety of those around you. It would be unwise to assume that the people around you could avoid getting into an accident if something on your machine breaks and threatens them. Therefore, it is your responsibility to ensure that your machine is in good working condition with no obvious indication that something could become dislodged or broken and potentially harm someone else. Remember, conducting thorough inspections could prevent costly and dangerous accidents, saving yourself and those around you from the consequences of a workplace injury.
© https://www.trainmor.com update