Why You Need a Workplace Safety Program and How We Can Help
Nov 09 2020 | 2 Min. Read
Safety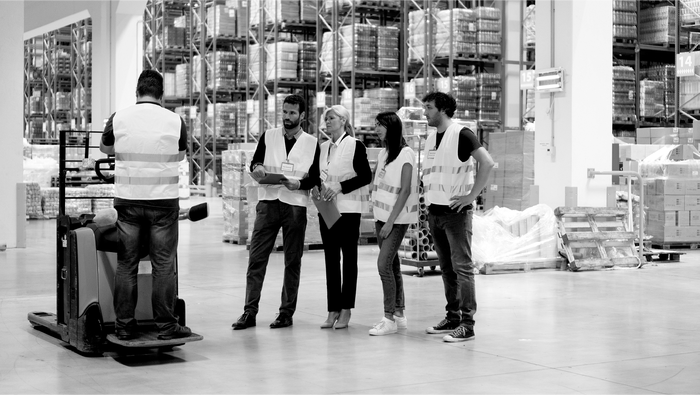 Consistent workplace safety programs help companies stay on top of safety training, remain OSHA compliant and avoid undesirable outcomes.
Among the many requirements to remain OSHA compliant, promoting safe practices through training and visible signage, keeping records of accidents and injuries and reporting them to OSHA in a timely manner and keeping equipment well-maintained are just a few out of the long list of employer responsibilities that you must keep current and actively implement. With so many things to be responsible for, it's possible that you may be missing a few of these items on the job and that oversight could be extremely costly. I think we can help!
One of the best ways to make sure you're in compliance with OSHA is to institute a workplace safety program. Over the years, we have found that a consistent workplace safety program truly helps companies stay on top of safety training, remain OSHA compliant and avoid undesirable outcomes such as:
Increased rate of accidents
There are an estimated 96,000 injuries each year on powered industrial trucks, or one every 5 ½ minutes. Although nothing can completely eliminate your risk of having an accident, you can decrease your rate substantially by implementing and continuing to follow through on safety practices such as pre-shift inspections or increased safety training.
OSHA fines and penalties
OSHA fines start at $13,260 per violation. These fines add up and can get really expensive, especially if you incur multiple violations. You must report all "serious work-related injuries and illnesses" to OSHA in order to stay compliant with the law.
Liability and the associated expenses
Legal expenses, such as court costs and attorney's fees, due to being found liable in the event of an accident could prove to be extremely burdensome on your entire operation. When it comes to the expenses incurred due to worker's compensation, "It has been estimated that employers pay almost $1 billion per week for direct workers' compensation costs alone".
When you are creating and implementing a workplace safety program, consider your current policies and existing safety training curriculum. Do your operators perform their pre-shift inspections every time they operate a new vehicle? Are you offering regularly scheduled refresher safety training for your operators? Are you displaying the proper safety signage for employees to refer to while on the job?
There are so many aspects to consider when implementing and creating your workplace safety program. It can get complicated and interpreting the OSHA standards incorrectly could defeat the purpose of implementing a safety program in the first place. And, even worse, the cost of non-compliance could mean serious risk to the safety of your operators and the viability of your business
If you need help, please reach out to us here at TrainMOR. We can help you ensure that quality, effective training content is being delivered to your operators in a consistent manner.
© https://www.trainmor.com update