Lower Your Risk
Aug 02 2021 | 5 Min. Read
Safety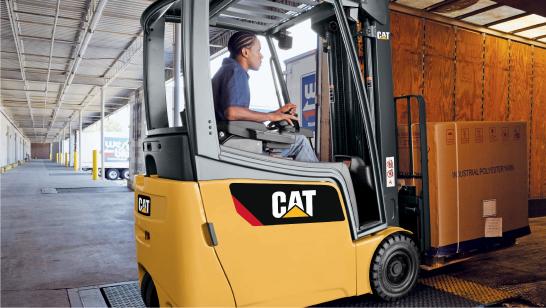 We rely on them to lift and move heavy loads, but in the hands of untrained, inexperienced or careless operators, forklift trucks pose some serious risks in the workplace. Lower your risk by being aware of these common and completely avoidable forklift-related OSHA violations.
Forklifts are essential to material handling across all industries; however, as heavy, powered industrial equipment, they do pose some risks. The following article highlights the most common forklift safety violations according to OSHA and recommended actions you can take to lower your risk.
The priority is to avoid injuries and fatalities, but no one wants to face OSHA fines either. Ranging from about $9,600 to $13,500, it makes good safety and financial sense to follow OSHA regulations.
Top forklift-related OSHA violations
To give you some perspective, OSHA citations related to forklifts are ranked seventh in the top ten violation areas for 2020. This is the same ranking as in 2019, 2018, and 2017. Unfortunately, forklift citations have been in OSHA's top ten for several years running.
When you drill down in their data, the following forklift-related violations stand out as the most common—and, we like to add, the most avoidable. We've included the OSHA regulation(s) for each violation in the article for your convenience!
1. Unsafe operation
This category includes some of the most common reasons for citations, such as:
2. Failure to provide refresher training
Every forklift operator must receive refresher training every three years, and sooner if they are involved in an accident, or if they're reported for reckless behavior. Forklift operators also need additional training when they must operate a different class of forklift or if a change in the workplace has created a new hazard.
1910.178(l)(1)(i) The employer shall ensure that each powered industrial truck operator is competent to operate a powered industrial truck safely, as demonstrated by the successful completion of the training and evaluation specified in this paragraph (l).
1910.178(l)(4)(iii) An evaluation of each powered industrial truck operator's performance shall be conducted at least once every three years.
3. Missing/inadequate operator certification
All forklift operators must have an OSHA-approved forklift certification for the class of forklift they utilize.
1910.178(l)(6) Certification. The employer shall certify that each operator has been trained and evaluated as required by this paragraph (l). The certification shall include the name of the operator, the date of the training, the date of the evaluation, and the identity of the person(s) performing the training or evaluation.
4. Not taking unsafe forklifts out of service
If a forklift needs fixing, it shouldn't be used until it's repaired.
1910.178(p)(1) If at any time a powered industrial truck is found to be in need of repair, defective, or in any way unsafe, the truck shall be taken out of service until it has been restored to safe operating condition.
5. Not doing a pre-operation inspection
Use a daily inspection checklist to ensure the safety of your operators and detect minor issues before they become expensive repairs.
1910.178(q)(7) Industrial trucks shall be examined before being placed in service and shall not be placed in service if the examination shows any condition adversely affecting the safety of the vehicle. Such examination shall be made at least daily.
Where industrial trucks are used on a round-the-clock basis, they shall be examined after each shift. Defects when found shall be immediately reported and corrected.
Effective Operator Training reduces OSHA citations
There's a straight-forward way to avoid OSHA citations: operator training. An effective operator training course will thoroughly cover the issues listed here and much more. Be sure to work with a training company who will tailor their training to your equipment and environment.
With well-trained operators in place then it's up to you to make sure operators follow safety guidelines. This takes discipline and diligence.
Set clear rules that are in keeping with OSHA regulations
Enlist the aid of operators who can set a good example
Praise those who follow safety guidelines
Handle infractions quickly and decisively
Keep track of when each operator is due for retraining
Smart use of forklifts keeps operators, other employees, materials, and products safe. With well-trained operators and well-maintained equipment, you can avoid injuries, damage, and fines.
Rely on TrainMOR
When it comes to thoroughly training operators on forklift safety, rely on TrainMOR. Contact us for information on our Mobile, Memorable, and Measurable training courses—available online, in classroom and on-site.
© https://www.trainmor.com update