Does it pay to pay attention?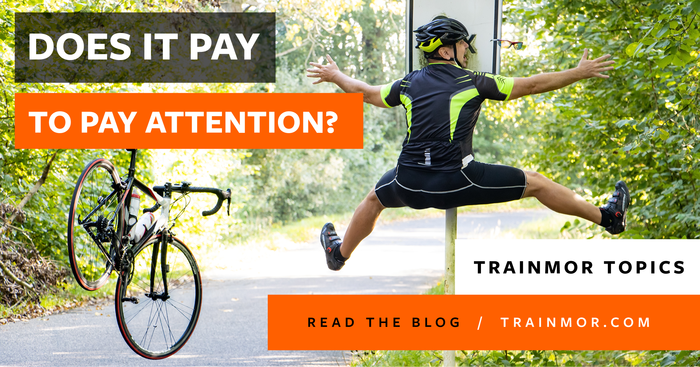 Operating a forklift in a busy, fast-paced environment can be hazardous. Forklifts must navigate around other vehicles, pedestrians, ramps, uneven surfaces, slippery floors, poor lighting, and blind spots. Environmental awareness is a critical part of forklift operator safety training to avoid accidents and injuries. By paying attention to environmental hazards, operators can prevent accidents and reduce the cost of doing business. In this article, we will explore the major environmental hazards that forklift operators face and how to handle them. We will also introduce TrainMOR, Morrison's Forklift Operator Training company, which offers tailored training programs for businesses to ensure their operators are properly trained and equipped to handle any situation.
Environmental hazards for forklifts
Here are the major types of environmental hazards operators will face and how to handle them.
1. Forklifts and other vehicles
There may be any number of industrial vehicles operating in an area – other forklifts, aerial lifts, cleaning equipment, etc. A forklift operator should be careful of other vehicular traffic. No one wants a collision!
2. Pedestrians
Not only are most environments populated with other vehicles, but there's also often a lot of foot traffic, too. There may be designated walkways and safety warnings for pedestrians, but human beings don't always follow the rules. Forklift operators need to watch for pedestrians and slow down. After all, if it's a case of pedestrian vs. forklift, the human body is no match.
Using your lights and horn will let pedestrians and other equipment operators know you're in the area.
3. Working environment
There may be hazardous conditions in the working environment. For example:
Ramps increase the chances of forklift accidents.
Uneven surfaces like broken concrete, dirt, or gravel make forklifts unstable.
Slippery floors can cause skidding and tip over accidents.
Poor lighting, blind spots and even intersections can all lead to collisions.
These environmental hazards can be dealt with if the forklift operator pays attention and proceeds with caution.
Tailored training programs for Powered Industrial Truck Operators
TrainMOR, the forklift operator training company under Morrison, provides various training programs that can be customized to meet your business needs. We offer training for forklift operators, MEWP (Aerial Lifts) operators, and Telehandler operators. With TrainMOR, you can ensure that your operators are properly trained and equipped to handle any situation. For more information, contact us today!
© https://www.trainmor.com update