Video: SAIA Required Manual of Responsibilities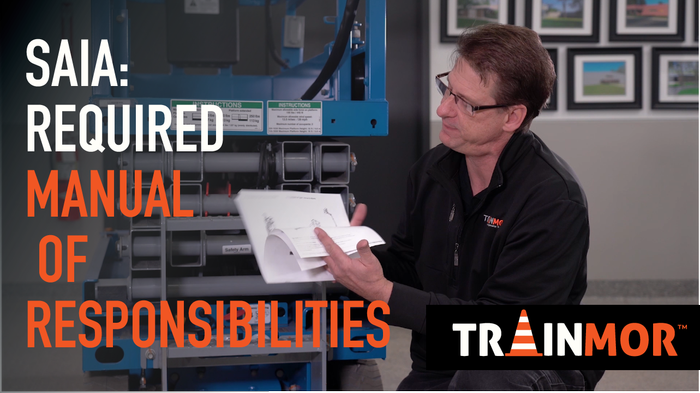 More than likely, you are already familiar with the American National Standards Institute (ANSI), as they create the standards for all MEWPs and MEWP operation in the US. What you may not know is that the Scaffold and Access Industry Association (SAIA) distributes these standards in a publishable format, specifically, as a physical manual called the SAIA Manual of Responsibilities. Watch the short video about "SAIA Required Manual of Responsibilities"
More than likely, you are already familiar with the American National Standards Institute (ANSI), as they create the standards for all MEWPs and MEWP operation in the US. What you may not know is that the Scaffold and Access Industry Association (SAIA) distributes these standards in a publishable format, specifically, as a physical manual called the SAIA Manual of Responsibilities.
The manual includes the responsibilities required in operating and maintaining each group of equipment, as defined by the standards put forth by the ANSI. TrainMor, in conjunction with SAIA, is now utilizing this manual when training operators on proper operation standards for each piece of equipment.
These manuals are especially helpful as they summarize the required operation and maintenance standards in an easy to read format, accessible at virtually all times for operators to review and refer to. By having this manual available for operators, you are taking another step toward cultivating a culture of safety within your workplace.
© https://www.trainmor.com update